Averill used to be a hellion when she was younger. Years of training have turned her into a proper lady, at least from the outside. Still, she's shunned by most men because of her appearance until she nurses a sick Highlander back to health. A marriage of convenience seems to be in order.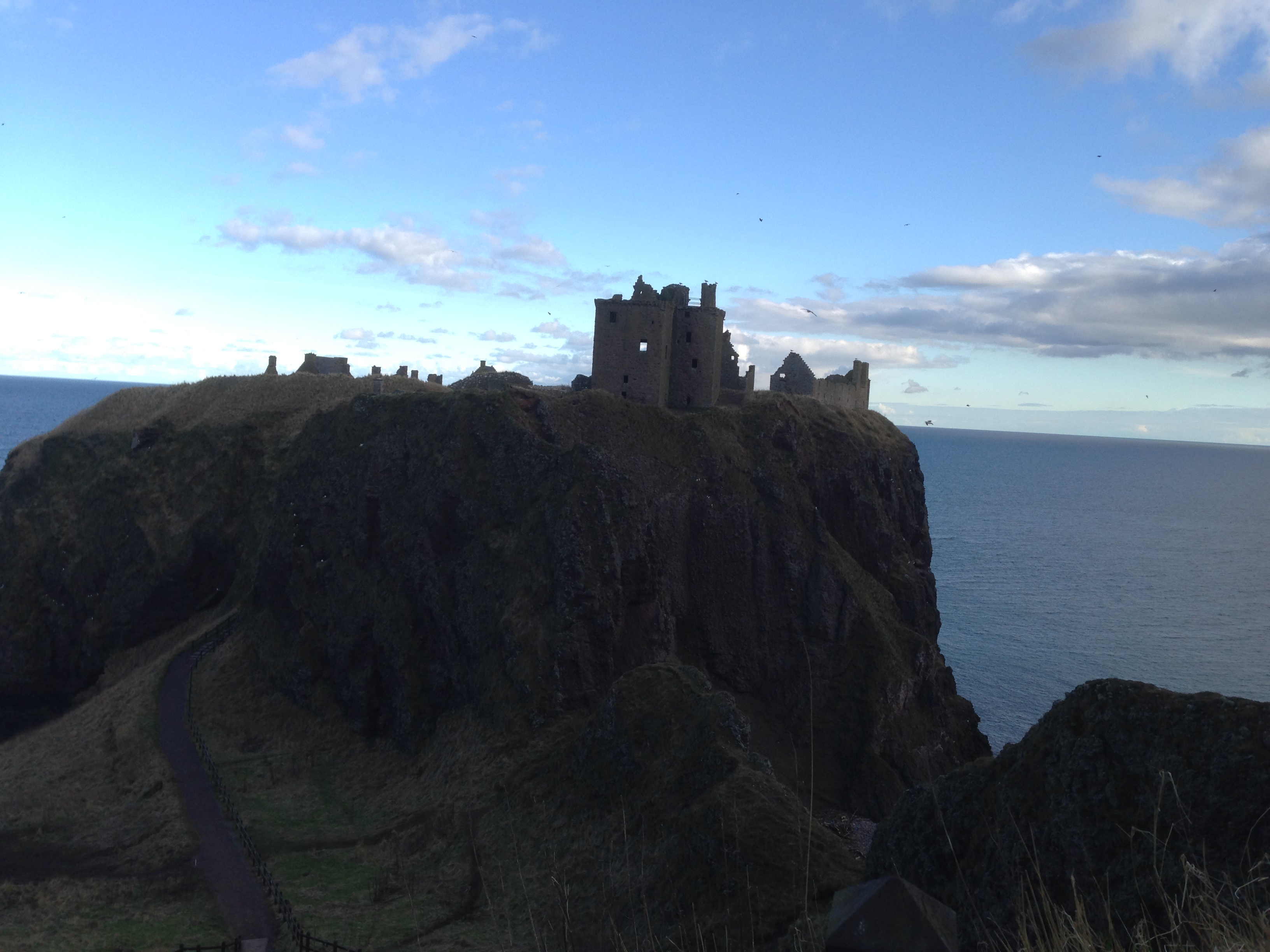 "It was just a shame that she had been given poor advice. Well, and that she had got her ointments mixed up in the dark corner," he thought with a grimace as he glanced down at his poor numb manhood. The sad thing was lying flubbed on his leg as if in a swoon."
"The Hellion and the Highlander" is the third audiobook in Lindsay Sands' "Devil of the Highlands"-series.
After having survived a hellish imprisonment, Cade suffers an injury during their escape to England. He wakes up to find a red-haired beauty fussing over him. Averill is an unwanted match because of her hair, birth mark, and a slight stutter. A marriage of convenience seems to be the only solution to her unwed state. Cade immediately offers for her, and Together, they travel to Scotland to claim Cade's father's title as laird. Upon their arrival, they find not only the castle in poor repair and his father and brother in a drunken stupor, but also the friends he sent in advance gone, and someone trying to kill him.
How a marriage of convenience turns into love: Sort of
Kade likes Averill from the start. When he finds out about her supposed shortcomings and that she is not quite the subdued flower he believed her to be, he offers to marry her. At first, Averill doubts his sincerity, but she lets her Highlander persuade her otherwise easily enough. In fact, Kade discovers that the best cure for Averill's stutter are kisses. Their first erotic encounters are quite sexy. Unfortunately, there are all too few of those scenes. Every time, they try to consummate their marriage, an attempt on Kade's life interrupts them. In the end, the poor man gets stoned and shot so often that I'm surprised he made it through the plot. Whenever they are close to doing the job, Averill decides to follow the poor advice of her peers. Her sexual screw-ups lead to a few hilarious scenes, but I would have gladly exchanged a few laughter's for a bit more hot and heavy. All in all, I missed a spark between the two. True, Averill remains concerned because of her insecurities, and yes, the couple saves the l-word for last, as always. Ad a little bit more eagerness on both sides to gain some alone-time and finally getting around to turning their marriage of convenience into a real one, and the plot would be perfect.
The Narration of a Marriage of Convenience
What I like BEST about "The Hellion and the Highlander" is Marianna Palka's Scottish accent. This way, I feel transported to a cold evening in front of a fire and a good story. To my mind, she's a good narrator. But sometimes she overacts a bit, especially when Averill does something wrong in bed. Palka performs Averill's English accent with skill. I always recognised her. Too bad, the same doesn't apply for the other characters. Some of the men sound quite shrill, and the older women sound a lot like the men.
The Heroine in "The Hellion and the Highlander"
Averill definitely has her own mind. She suffers plenty of insecurities, especially with regards to men having been shunned for her hair, birth-mark and stutter all her life. On the other hand, she has a lot of spunk. She agrees to a marriage of convenience, heals Kade more than ones, removes arrows from his back, bandages him on a horse, and rides back to the keep almost naked. Additionally, she decides to poison Kade's brothers and father to keep them away from drink. She constantly rescues her Highlander and herself while Kade seems to be the damsel in distress in spite of his warrior figure.
Why read "The Hellion and the Highlander"
I mostly enjoyed the story because of the active female lead as well as the hilarious ways in which Averill tries to pleas her husband. I would have chosen sexual suspense over hilarity, however. The plot was enjoyable and interesting in spite of mirroring the first two novels, "Devil in the Highlands" and "Taming the Highland Bride". If you don't listen to them as part of a series, the audiobooks are definitely worth listening to.
Buy :