Being imprisoned by Englishmen leaves Dair a tortured man inside and out. The medicine ascribed to him is the healing power of an equally scarred virgin.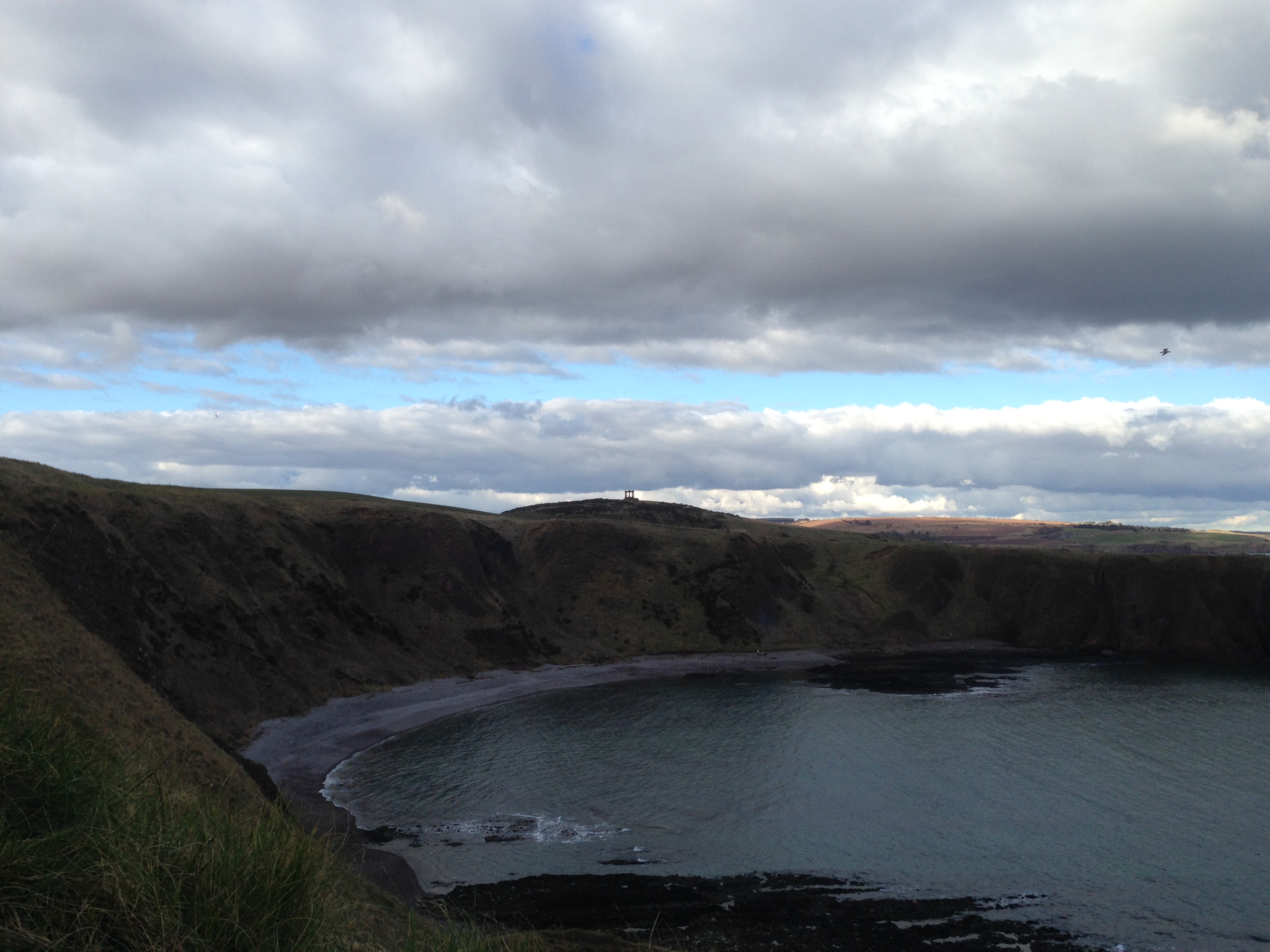 "It's in your hands whether he lives or dies, or stays as he is with one foot in each place," the old woman had said.
Doubt and homesickness opened a cavern inside her. She remembered how it felt to be filled with pain too great for her tortured mind and body, hoping someone would find her, forgive her, heal her. But now she feared Alasdair's darkness would consume her, and she would be as lost as he.
This time forever."
"Beauty and the Highland Beast" is the first audiobook in Lecia Cornwall's "Highland Fairy Tales" series. Alasdair known as Dair is the son of the Laird Sinclair. Formerly celebrated and well liked for his skill in sailing, investing in lucrative cargo, and charming the ladies with his good looks, he is now feared for his scars, and nightmares. His clan thinks him mad after he has been imprisoned by the English and forced to watch his cousin Jeannie being tortured and hanged. Dair himself survives the torment, the only one of his crew. For a while, it seems as if he would perish, as well. However, a healing woman predicts that a virgin will save Dair. Thus, his father travels to the keep of the fierce MacLoeds, who is well known for having plenty of daughters and not one son to marry off. Laird Sinclair decides that Fia MacLeod, the odd limping daughter, who is often forgotten and hidden away from prying eyes, would suit him best. Fia has some skill in healing and a desperate wish to get away from her family for a time. Soon, she finds out that what the sarcastic and bitter Dair needs isn't just physical healing. Her good heart and helpful character almost prove to be her downfall.
"Beauty and the Highland Beast"
Dair is a man cursed by the haunting images of his cousin's torture. His bitterness is increased by the fact that he had once been a handsome man with all a charm of a rogue. Now, being scared and crippled, he doesn't see any value in his life, any more. Having a limp herself, Fia can relate to his feeling of separation. The main obstacle for this couple is the male lead's unwillingness to part with the ghost of his past and his guilt about Jeanie's death. Fia is the one who has to persuade and seduce him, while he keeps on rejecting her in a sometimes overly cruel manner. Consequently, there's plenty of suspense, but when Fia is rejected again and again, I was tempted to pull my hair in frustration. The erotic scenes make somewhat up for the wait, although they are few. The main issue with the story is that too much is happening. To my mind, the author should have focused a little bit more on the blossoming love between Dair and Fia and less on the revenge of his cousin's twin brother. As it is, the love story seems rushed. Dair changes his mind about loving Fia much too sudden for my taste, and in truth, I don't understand, why she falls in love with him in the first place.
The narration of "Beauty and the Highland Beast"
What better place for a fairy tale than the highlands of Scotland? Ruth Urquhart is a wonderful narrator. Her Scottish accent makes the story feel as if it is told by a true Scottish storyteller in the evening before bed, although this is anything but your usual bed time story. Her way of narrating needs a little bit of getting used to, though, because it sounds quite monotonous at times.
The heroine of "Beauty and the Highland Beast"
I always enjoy a strong heroine with flaws. Fia definitely fits in that category. Her foremost achievement is her ability to heal. Because she feels responsible for her mother's death, she has demons of her own to confront. She is perceived as clumsy, because of her limp. I hoped that Fia's experiences would play more of a role in the story. Instead, they seem to be listed for the sole reason to match DAir's. I would have wished for Fia to confront her father about her mother's death, since he believes her to be responsible, too, and this seemed to lead to a certain amount of tension within the family. However, I liked that Fia wasn't perfect and has to put in a little bit of a fight to get her man. What I didn't like is that Dair, once decided, doesn't need to fight for Fia's affections. I also would have wished for some saving on Dair's part. This way, it seems to be only Fia doing the rescuing. I'm all for independent female leads, but a bit of rescuing doesn't hurt a good romance, in my opinion.
Why read "Beauty and the Highland Beast"
If you are looking for a highland fairy tale with a strong, yet flawed heroine, a tormented highlander in need of saving, suspense, and a lot of action (not only in the bed chamber), "Beauty and the highland Beast" is worth having a look at. The other novels in this highland saga are also adaptations of well-known fairy tales. So, if you do enjoy erotic fairy tale adaptations, you should give this series a go.
Drop me a comment, if you liked this review, or even if you didn't like it.
Buy "Beauty and the Highland Beast":