A dark secret surrounds Dageus MacKeltar, a darkness that could only be overcome by sacrificing himself for the sake of his love.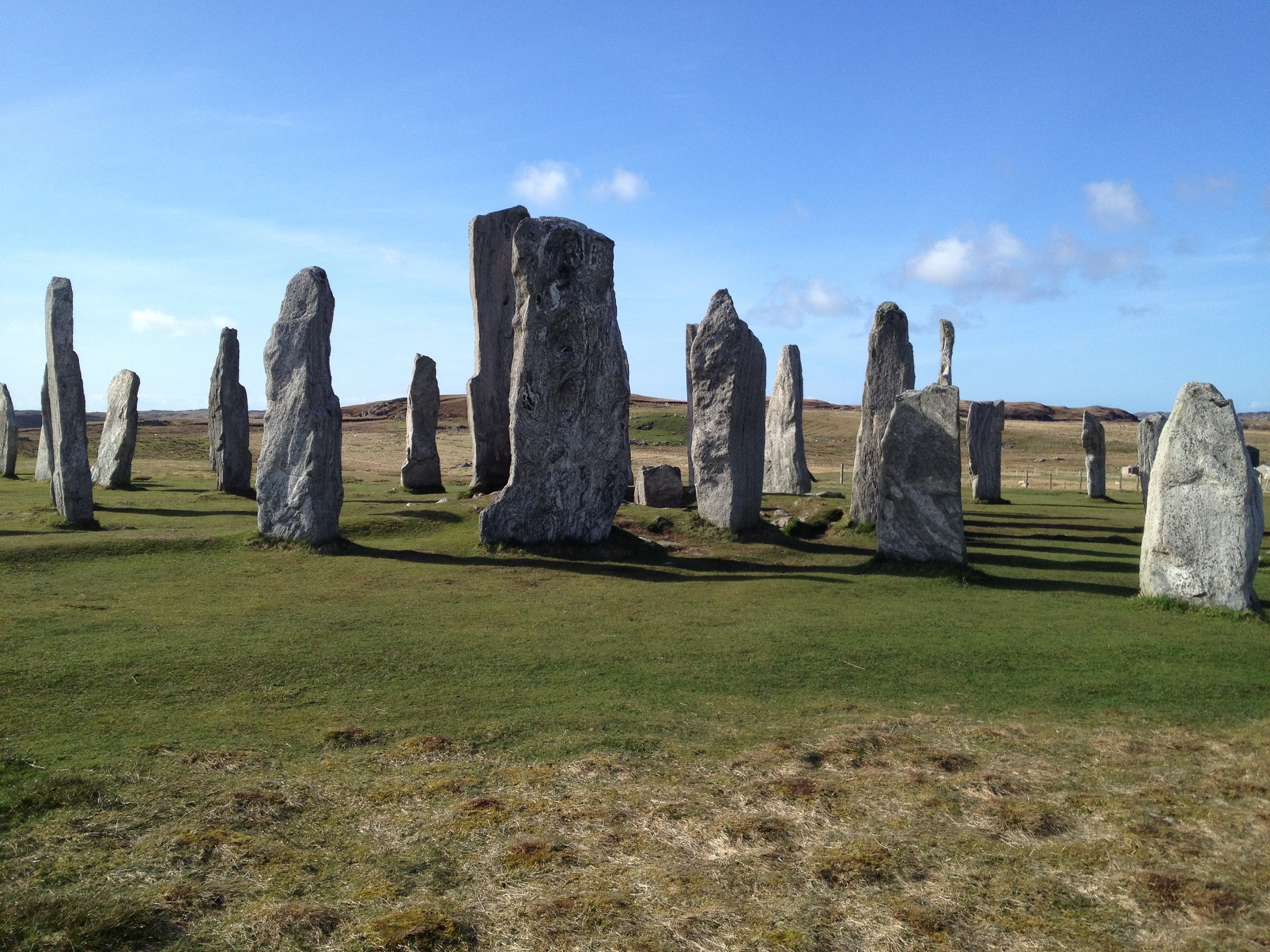 "Oh, for heaven's sake, she thought with droll exasperation, this certainly explains a lot. It's no wonder I haven't been able to keep my hands off the blasted man since the day I met him. He's an artefact! A Celtic one at that!
Kiss of the highlander as the light-hearted twin brother of Drustan MacKeltar. In
The dark highlander
, his cheerful nature is overshadowed by thirteen ancient evil druids that have taken possession of his body after he travels back in time through the standing stones to save his brother. This action breaks the rule set for his clan, never to use this kind of magic for personal gain.
In the 21st century, Dageus tries desperately to find a manuscript to get rid of the evil souls sharing his body, thereby acquiring ancient texts and artefacts in not always legal ways. This is how Chloe, an archaeologist and lover of ancient artefacts, enters his life. She finds out about Dageuses collection by snooping through his apartment. When she is discovered, Dageus ties her up and holds her captive. After a while, a relationship begins to develop between the two. Dageus persuades her to assist him in his quest, and they travel to Scotland together to visit his father in the past.
A man possessed by a lass
Among all of Moning's highlander audiobooks, I find Chloe and Dageus to be the least likely pair. That an artefact lover like Chloe might be tempted to have a look around, when she has the opportunity to explore an apartment full of her favourite goods, I can buy. But that she would go as far as to snoop under Dageuses bed seems a little bit farfetched. From there, a kind of Stockholm Syndrome relationship develops. Incidentally, the only thing that keeps his dark side at bay, is hot and heavy sex. Consequently, the exhibitionist dominant sex scenes are also the best thing about this relationship. Don't get me wrong, there are funny and even sweet scenes, as well, like Chloe practising to say "I love you" to her dark highlander by declaring love to an ancient shield in Dageuses father's castle. Overall, however, apart from an instant attraction, they don't seem to have too much in common. The love story is quite rushed from the moment Dageus finds Chloe's backside sticking out from under his bed and her capture to their travel to Scotland and the past in order to discover a cure for Dageus.
Her love for ancient artefacts
Chloe is also the main reason, why I don't enjoy this story as much as I did the href="https://highlandlisteners.com/kiss-highlander-k-m-moning-different-sleeping-beauty-story/">Kiss of the highlander. In contrast to Gwen, Chloe is somewhat less determined. She doesn't realise that she's in love with Dageus until almost the very end. There's no fight for her man as was the case in the previous audiobook. Apart from the inevitable attraction, Chloe's only reason for joining Dageus on his journey to Scotland seems to be her love for ancient artefacts.
True love between brothers
This is the second book dealing with the MacKeltar clan. Therefore, we meet several characters from the previous audiobook href="https://highlandlisteners.com/kiss-highlander-k-m-moning-different-sleeping-beauty-story/">Kiss of the highlander like Dageuses brother Drustan, his father Silvan and Drustan's wife Gwen. I like the way, the narrator interprets the differences in character between the twin brothers Dageus and Drustan. While Drustan is given a deep and booming voice, which I think is in accordance with his love of a simple life and decisive nature, Dageuses voice is a little bit higher and calmer. This stresses the mysteriousness of this dark character.
Although the love story between the protagonists doesn't convince me, I did appreciate the love between Dageus and his brother Drustan. For him, Dageus risks the forbidden time travel. Because they are identical twins, they are very close to each other. Thus, there is a palpable tension resulting from their division, after Dageus turns into a man possessed.
Another touching relationship is that between Dageus and his father Silvan. Despite of Dageuses betrayal of the treaty with the fay, Silvan is infinitely glad, when Dageus and Chloe visit him in the past, even going so far as to declare him to be his favourite son. While I found Chloe's and Dageuses relationship unlikely, I was very touched by the connection between those three.
The ending of the story came as a surprise. Since the evil druids play such a significant role for the plot, I would have imagined a final confrontation between Dageus and them. I was disappointed when this wasn't the case. On the other hand, compared to href="https://highlandlisteners.com/kiss-highlander-k-m-moning-different-sleeping-beauty-story/">Kiss of the highlander the darker shade of the story serves as a perfect introduction to Moning's much more fantastical, dystopian fever series. The importance of the MacKeltar for the treaty between humans and fay is also a little bit more detailed here than in the previous books. Both the fairy queen and the blackest fay Adam Black make an appearance again.
In conclusion, The dark highlander is lacking in romance, but filled with erotic suspense and fantastic elements. If you are looking for more romance without loosing any of the other aspects, I would recommend The immortal highlander. I promise the darkest fay Adam Black will be one of the main characters once more.