Dreaming is the only way they can be together, because in reality, he is imprisoned at a cold place, where nothing but her love can penetrate.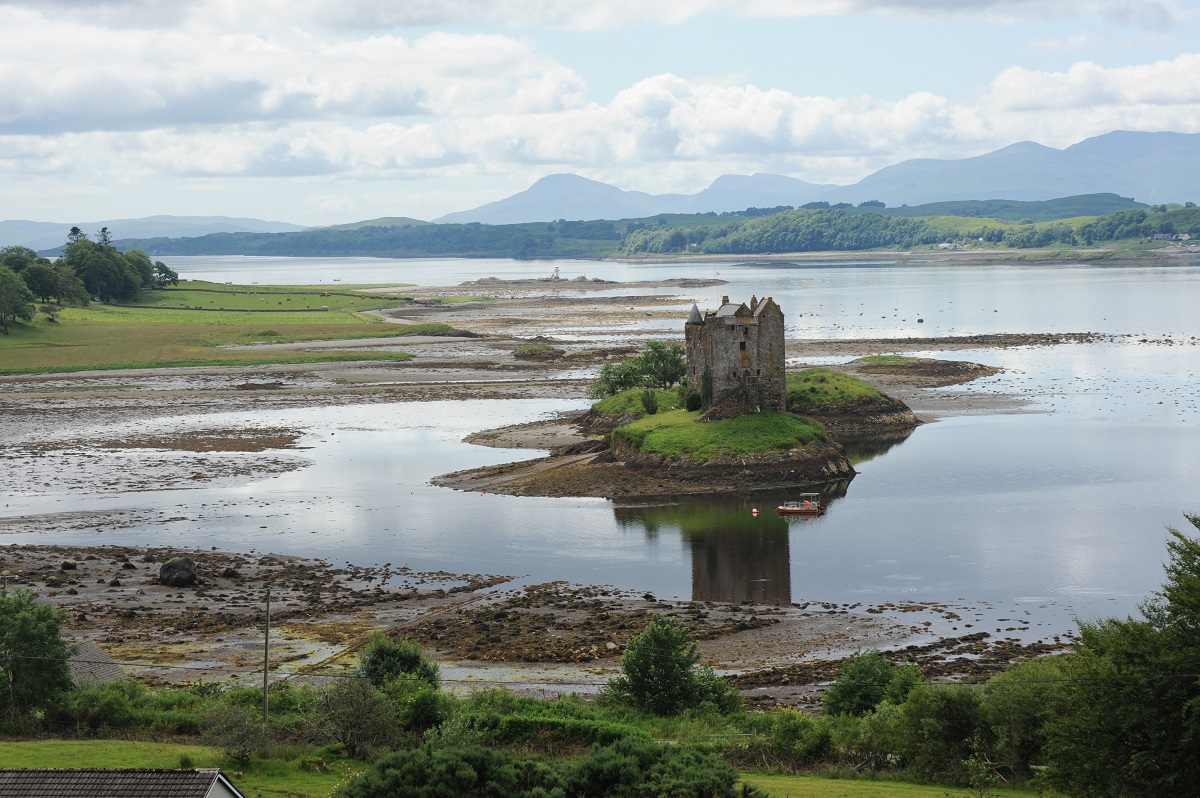 "His hard wet body glistened in the moonlight as he emerged from the ocean. Brilliant eyes of stormy aquamarine met hers and her heart raised. He stood naked before her the look in his eyes offering everything promising eternity. When he cupped one strong hand at the nape of her neck and drew her closer to receive his kiss, her lips parted on a sigh of dreamy anticipation."
"Into the dreaming" is a novella by Karen Marie Moning that belongs to her highlander series. Nevertheless, it isn't connected to the other audiobooks and therefore can be read on its own. Aaden MacKinnon has been imprisoned in an icy cage within the unseelie realm, which is the court of the dark fays' king, for 500 years. The only respite he is given by the seelie queen (light fay court) he finds in the dreaming, where dreams of his beloved keep him from completely losing his mind. Jane is an unsuccessful author of romance novels inspired by Aaden, who has visited her dreams for as long as she can remember. Her life changes dramatically, when she receives a box. Therein, she finds a tapestry with the image of her dream lover. She travels through time and space to medieval Scotland, where Aaden has finally been released from his cold prison. Unfortunately, his freedom is only physical for the moment. It is Jane's task to free his mind from the coldness that has ruled it for centuries.
From the dreaming to reality
This audiobook is a light read compared to the last four stories that were much darker and lay the foundation to Moning's fever series. Aaden and Jane have known each other for years, at least in their dreams, in which they already experienced each others bodies to the fullest. Talk about wet dreams! When they finally meet in person, Aaden doesn't remember Jane and their time together. The only thing that rules his mind are the years of imprisonment and the icy, cruel coldness of the unseelie realm. Jane sets out on a mission to connect the laird with his clan, once more, and to melt his icy heart. She tries everything to entice him and thereby remind him of their time together. I enjoyed the light tone of the story. There was no long drawn out plot because the audiobook is so short. Instead of going all alpha male on her, Aaden tries his best to avoid her advances. I liked Jane's determination, her attempts to seduce Aaden (even though she is in reality a virgin). On the other hand, I enjoyed a vulnerable male character for a change, whose troubled mind doesn't lead to his domination of the female character.
The dreaming f a highland lover
The narrator's performance of the male protagonist is dripping honey. Since the only obstacle Jane faces is the seduction of her dreamy hunk, I don't even find her soft voice quite as irritating as Gigante's usual interpretation of female voices. The story is light, short, and romantic. Some may find it too short, but I enjoyed the contrast to the other audiobooks in the series. Since this story is more of a fairy tale than any of the other books, I find the length just right.
We even get a glimpse of the relationship between the seelie queen and the unseelie king, a connection that is further described within Moning's fever series. All in all, "Into the dreaming" is a sweet story that keeps you entertained for a few hours. The characters personalities are a little shallow, but I must say that I enjoyed the highlander in need of saving for a change.
Buy Into the Dreaming: