Grim has found his one true love, and what's more, she loves him back. The only draw-back is the beast he harbours within preventing him from pursuing her.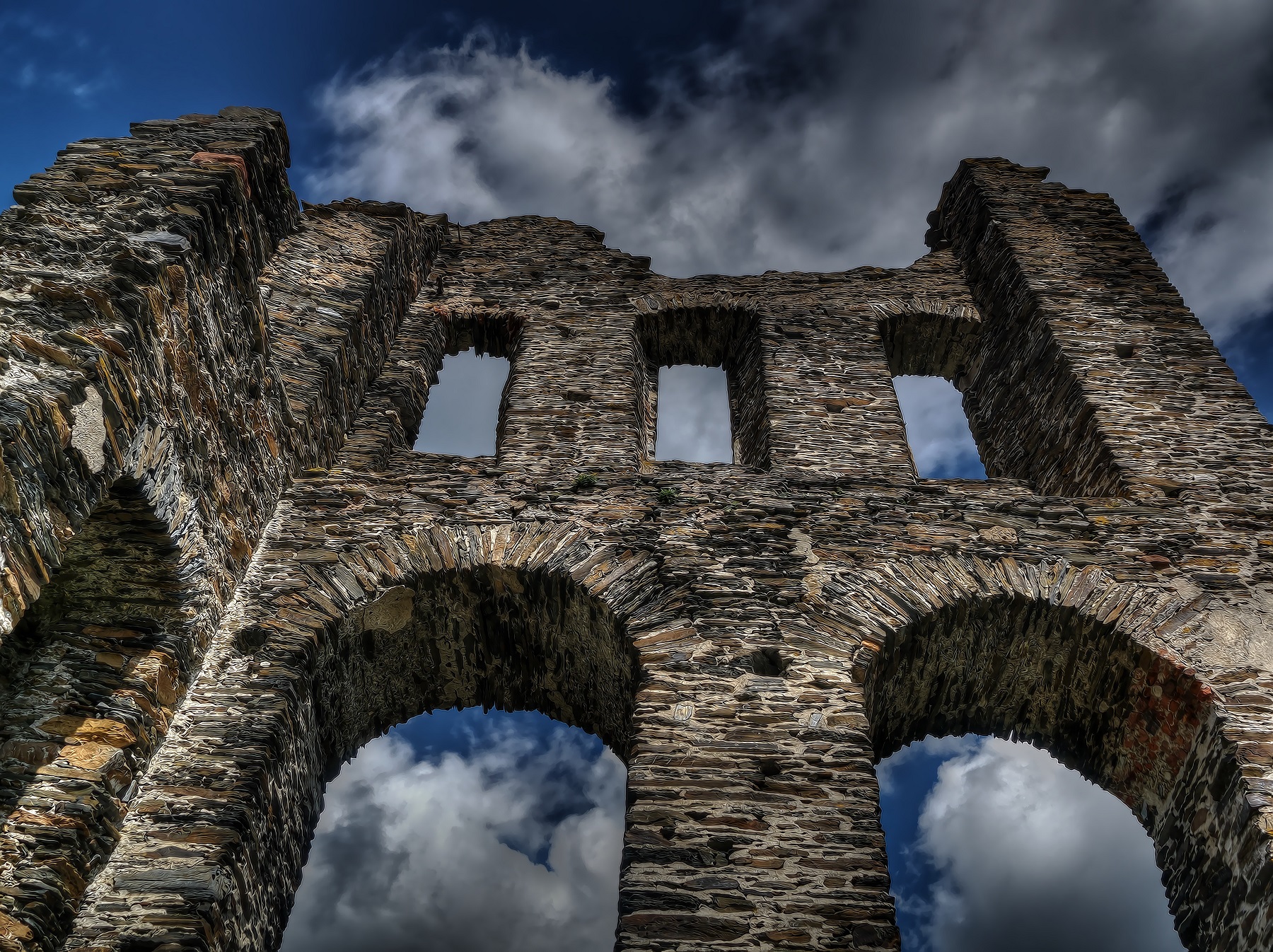 "Jillian, stop! You want more from me than I'm capable of." Her gaze turned icy. "Obviously, I thought you were heroic in every way. But you're not. You're just a man, after all."
The second novel in the highland series by Karen Marie Moning tells the story of Grim, whom we got to know as an easy-going kind of guy in the first book "Beyond the highland mist". Now, he's confronted with his own demons from the past including his one true love, Jillian, whose clan raised him when he was fleeing his own demon. Being a berserker, which is a legendary warrior in Norse mythology, he's hated and feared by many. Consequently, he learns to hate and fear himself, dreading the loss of control his rages cause. This is why he finally decides to leave the sixteen-year-old Jillian behind to spare her the knowledge of his true identity as well as the pursuit of his enemies, the McKanes. But when a message from Jillian's father orders him to come for her a few years later, he doesn't hesitate.
Strong highland warrior woos his one true love
In contrast to the other books in this series, Jillian and Grim have known each other since they were children. Because Grim is a berserker, there can only be one true love for him. Of course, it isn't that easy. Afraid to hurt Jillian by his monstrous strength, Grim denies his feelings for her, contenting himself with watching his mate from afar. To make Grim see sense, Jillian's father arranges for him and two other suitors to win his daughter's heart. Thus, the couple's union is constantly interrupted by the two other suitors getting in the way. As in "Beyond the highland mist" this part is a little drawn out. This time, though, the heroine is the one, who has to work to persuade her man. I enjoyed the anticipation and the sexual tension between the two characters immensely. Grim finally leaves after an attack on his life by the McKanes, only returning when Jillian is about to marry another.
As in the rest of the series, the narrator's voice is a tribute to the sexy character of Grim. The other two suitors of Jillian sound either like a youth or a brute. They never stood a chance. However, Jillian's voice was disappointing. Since she is Scottish, I would have liked her to have a Scottish accent. Even though, she doesn't sound as soft as Adrienne, I would have wished for a performance with more vigour, especially because Jillian is supposed to become more and more frustrated and impatient by Grim's behaviour as well as his demand to choose one of the other two suitors.
His one true love strikes back
Jillian is a much more headstrong character than Adrienne from the previous book. She fights insistently for what she wants. When she realises that Grim has watched over her the whole time, she probes him until he explodes and parts a table in two. I like the way she never gives in. Still, sometimes I think Moning lets her work a little bit too hard. Compared to Jillian, Grim, although strong and hunky and such, is somewhat of a coward when it comes to overcoming the fear of losing control.
The legendary beast within
The book is justifiably criticised for taking too long for Jillian and Grim to find each other while allowing for only a short time for Grim to come to terms with his father and berserker existence. I enjoyed the part, when Grim is reunited with his family, the tension that needs to be conquered, and the grudges that need to be overcome. That's why I would have wished for this part to be longer. To my mind, Jillian has been given quite a short amount of time to accept her man being a legendary warrior of Odin and accepts this fact far too willingly for a time supposed to be stuffed with superstition. Even though, "To tame a highland warrior" is related to the first book through the reappearance of Grim, Hawk, and Adrienne, it differs somewhat from the rest of the series because it is the only one with no relation to the fay. Instead, Moning uses another mythological theme: The berserker. I liked the introduction into other legends of the highlands, but I would have liked to hear more about where the legends originated. In Norse Mythology, the berserkers are especially fierce warriors, almost invincible and able to drive themselves into a kind of frenzy, in which they kill everything. I was hoping that they would play more of a role in the later books of the series, but they are rarely mentioned apart from this story.
To tame a highland warrior is the first audiobook I listened to in this series. It could have been more specific with regards to the conflict between the berserkers and the McKanes, and Jillian's struggle for Grim's love was a little prolonged. However, the plot makes up for it by some sexy semi-public love scenes, lots of sexual tension, the heroine's determined character, and last but not least the hot performance of the narrator's gorgeous highland burr.
What do you think of the audiobook. Please feel free to drop me a comment below.