The English Gillian and the Scottish Bridget both drive their two stubborn highlanders daft with exasperation and love.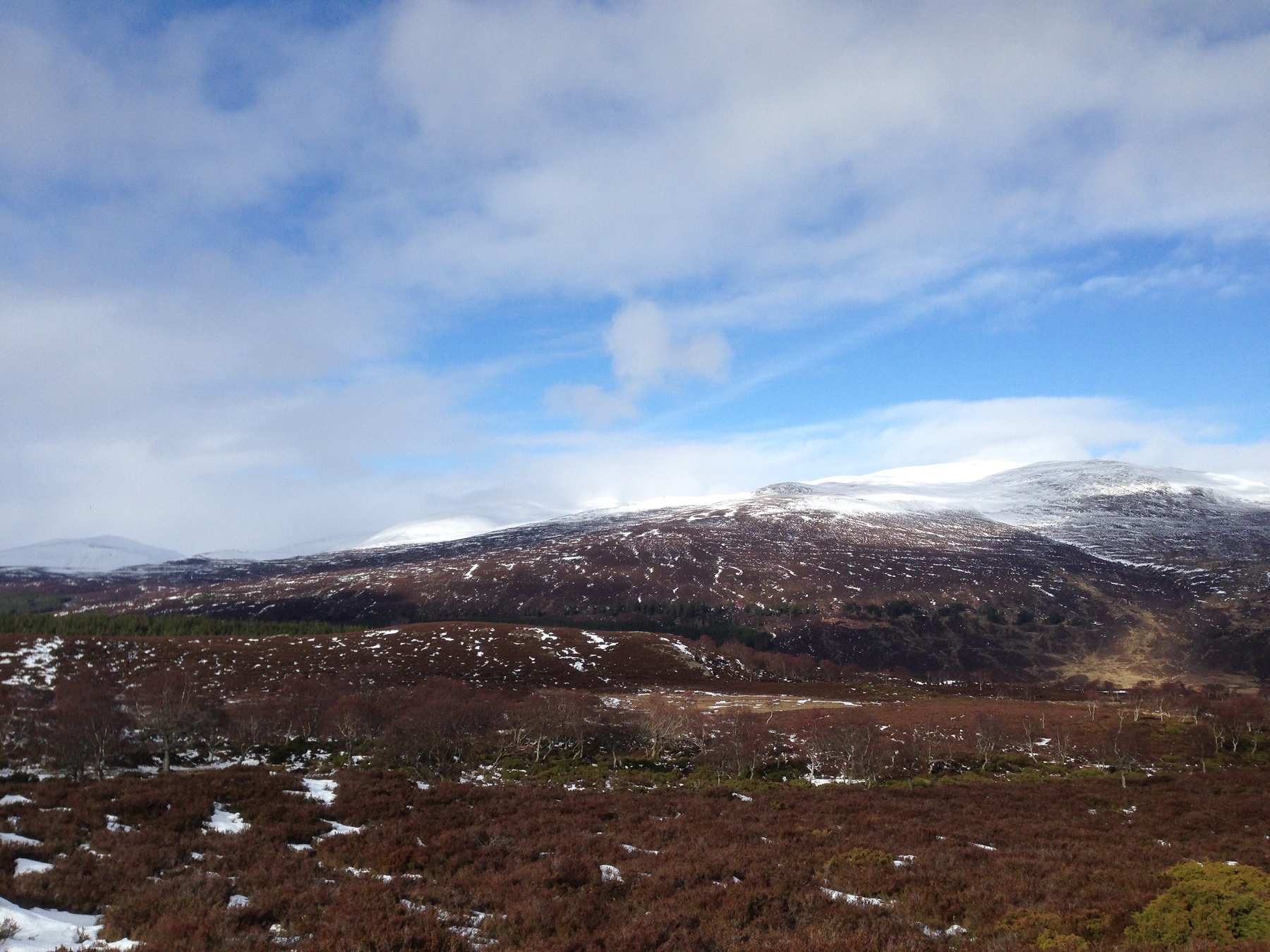 "Let go of me or slow down," she demanded as she tried to keep pace with him.
He slowed down. "I swear to God, you try the patience of a saint."
"You aren't a saint, Brodick, no matter what your mother might have told you."

(Gillian and Brodick)
"What are you doing?"
"What I've wanted to do for a long time."
She couldn't move, couldn't think. She was lost in his dark eyes, and as he slowly lowered his head toward hers, she whispered, "Are you going to throttle me, then?"
He was laughing when he kissed her."

(Bridget and Ramsey)
This is the second audiobook in the Highland's Lairds series by Julie Garwood, and in my humble opinion, the best of the three. We meet a few familiar characters such as the irritable and high-handed Brodick, the irresistibly handsome Ramsey as well as Judith and Iain (our love match from The Secret".
Ransom tells the love story of two stubborn highlanders, who are about to meet their match in any way. The English Gillian is cast from her home, when the castle is invaded by Baron Alford. Her father is killed, but her sister and herself survive. Years later, when Gillian is grown into a stunning woman, the traitorous baron sends her to Scotland to find her lost sister. She is suspected to possess a precious box, which had been stolen from King John, years ago. To keep her uncle save from Alford's wrath, Gillian travels to Scotland freeing the five-year-old Alec Maitland in the process, who has been taken hostage by Baron Alford, as well.
In Scotland, she immediately sends a message to Brodick, the lad's godfather, to ask for escort to the Maitland's. As soon as the lairds Brodick, Iain, and Ramsey hear of Alec's treatment, they swear retaliation. There is only one problem: Gillian is unwilling to tell them the names of the child's captor because she fears for her uncle's safety. Brodick on the other hand fears only for Gillian's well-being. To keep her protected, he decides to trick her into marrying him. In the end, she can't keep the lairds from invading England. However, she finds a friend in the sassy Bridget. Together, they decide to take matters into their own hands.
The love of a stubborn highlander
In this audiobook, we get two love stories for the price of one. In the centre, there are Brodick and Gillian. It is love at first sight. As soon as Gillian claims to be Brodick's bride in order to intrigue his attention long enough to meet her and the supposedly dead Alec, he is taken by her strength, endurance, courage, and most of all her tendency to talk back to him, which no other woman has ever done. Gillian on the other hand, falls in love with his looks and ruff demeanour, which she believes hides a compassionate heart.
As in The Secret, Garwood takes a lot of time to introduce the background story. At least two hours are dedicated to the siege of Gillian's castle, her childhood, Alec's abduction, and Gillian's and Alec's flight. When Garwood finally gets to the crucial meeting between Brodick and Gillian, they fall in love in a matter of hours. This part is a little bit rushed, and of course Gillian is the only one willing to admit her feelings, but his roughness and her willingness to stand up to him fit perfectly. There are some sizzling scenes, as well. For example, when Gillian tries to let Brodick of the hook and ends up telling him that she loves him.
The severest obstacle here is Brodick's refusal to admit his love for Gillian as well as his overprotectiveness, which leads to him breaking his promise to Gillian, in the end. The way the savage laird is softening whenever he is around Gillian, makes this audiobook my favourite in the series.
Another stubborn highlander
However, there are two stubborn highlanders to be tamed in this story. Ramsey, whom we also know from "The Secret", finds a love match, too: The sassy Bridget, whose father Ramsey had promised to let her choose her own husband. He comes to regret his decision, however, when Bridget refuses one proposal after another. What Ramsey doesn't know, is that Bridget has already fallen in love. With him. He doesn't realise that, either, at least not until the very end. Their union seems a little bit rushed, there. As soon as Ramsey finds out about Bridget's love for him, he proposes. There is no struggle, where there is the possibility of him losing her. I would have wished for less background information and more action in this department, instead.
A mother's love
Another relationship I would like to mention is that between Gillian and Alec. She declares herself his champion, when the child is all alone in England. She patiently listens to all his questions and stories without complaint. I loved the way she protects him and does everything to get him home, how they stick together, and develop a kind of mother son bond. That's why, I was disappointed when the relationship just ended after Alec is safely home. From that time on, Gillian doesn't ever think of him or is worried about his nightmares. That seems strange given that she is so concerned about his welfare up until then.
The husky whispers of two stubborn highlanders
I like Susan Duerden's voice in this audiobook. Brodick's and Ramsey's voice sound both deep and husky, yet recognisable. Like in "The Secret", the dialogues are very well narrated. My favourite voices are the old men' and the children's voices. Alec's annoying habit of starting every sentence with a "You know what?" is portrayed adorably by Duerden. However, the narrative parts are a little drawn out, which is stressed by her sing-song voice. Additionally, most of the other male characters sound a lot like old men, no matter what age they are supposed to be.
Two sassy lassies
Both Gillian and Bridget are strong female characters. Gillian has the courage to defy her tormentors, despite of being beaten. She rescues Alec out of an abyss, even though she is scared of heights. She even takes a knife wound by the terrified child. She endures the treatment of getting her infected arm drained with a knife. Additionally, she endures an arrow in her leg for hours. None of the other characters, male or female, suffers as much as her without complaint. I love the way she stands up to Brodick, when he tries to boss her around. When he breaks his word to her, she takes matters into her own hands and vows never to wear the Buchanan plaid again. This is also the problem with her courage. A little bit hot and heavy time always seems to be enough to sway her. As soon as Brodick kisses her, she forgets his trickery and ill treatment. There could have been more of a struggle on Brodick's part.
In comparison, Bridget's character, although loyal and head strong, seems a little bit dull. She doesn't second guess herself or anyone else's motives, which leads her into trouble more than once. I liked her voice, though. She is given a bit of a Scottish accent, which I would also have loved to hear in the male characters.
The reason why this is my favourite audiobook in the highlander's lairds series, is mostly because of the strong heroine and because I have a weakness for blond broad-shouldered highlanders. There's no woman in this book, who is dominated by a male character. On the contrary, the men are so infatuated by their women that they don't realise that they try to please them. If you enjoy that, "Ransom" is definitely a must listen to.