Olivia is incredibly shy when it comes to men she likes. To overcome her awkwardness, she finally decides to ask her hunk of a best friend for lessons in flirting, making out, and more.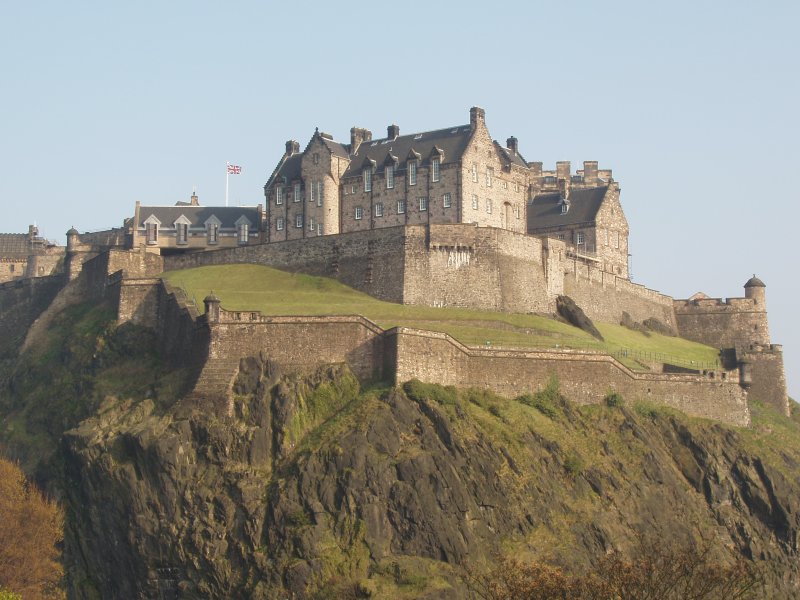 Image Source (CC BY 2.0)
"Let's start with how you don't feel sexually attractive."
I gulped. "All right."
"Are you fucking kidding me?"
"Before Jamaica Lane" is a friends-falling-in-love kind of story. We get to know Olivia and Nate in the previous audiobook Down London Road as friends of Jo and Cam. Olivia has just moved from Arizona to Edinburgh with her father to start a new life after her mother's death. Nate has been a sworn womanizer ever since the end of his first traumatic relationship. The two of them develop a fast friendship evolving around watching movies, playing video games, and going out with their group of friends. When Olivia is struggling to overcome her shyness of men, Nate helps her to gain more experience in flirting, shopping, and more. Both are clear from the start: This will not turn into a relationship.
In love "Before Jamaica Lane"
The main obstacle in "Before Jamaica Lane" is that Nate is still hung up on the past. He can't get over the death of his first girlfriend. That's why he avoids romantic relationships like the plague. On the other hand, he is very loyal when it comes to his friends. Therefore, he agrees to help Olivia to overcome her wallflower awkwardness towards men so that she can bring up the courage to talk and flirt with guys. Their relationship was already very close from the start. As soon as they decide to flirt and bring passion into the picture, it begins to sizzle. Olivia falls hard and fast for the gorgeous Scot. Unfortunately, Nate isn't done avoiding romantic entanglements. The conflict is predictable, and yet I enjoyed the resulting drama of a heroine avenging her broken heart while the man is realising his mistake at the last minute.
The narration of "Before Jamaica Lane"
Angelica Lee narrates Olivia's character brilliantly. The same goes for the other characters and their relationship to each other. I only have an issue with her Scottish accent. It is barely recognisable. Most of the times, it sounded like Russian rather than Scots. Especially the male voices could often be confused with Russian Mafiosi instead of Scottish hunks.
The heroine of "Before Jamaica Lane"
Olivia is what makes this audiobook special. She is awkward with regards to men. But she is also nerdy and funny leading to pretty hilarious dialogues between herself and her friends. When she realises that her shyness towards men she likes is standing in her way of having a relationship, she decides to do something about it. Obviously, her decision to ask Nate for help is a little self-destructive considering her attraction to him, but as a result, she becomes a more self-assured person.
Why read "Before Jamaica Lane"
I recommend this series because Samantha Young is so skilled in turning well-used storylines into a great listen. Every woman in this series undergoes her own unique transformation. The characters are well-defined with deep feelings. The dialogues are funny, nerdy, weird, enraging, or heart-breaking. It's a good mix of emotions. The best thing is that the characters reappear in the next audiobooks so that you are able to see their development, their growing together. If you enjoy a vulnerable womanizer, a heroine who keeps on growing, and a family that does the same, "Before Jamaica Lane" could be your next audiobook.
Also consider listening to the previous audiobooks On Dublin Street, Until Fountain Bridge, and Down London Road.
Let's discuss your impressions of the audiobook below!
Buy "Before Jamaica Lane":