Hannah has closed off her heart ever since Marco left her. His sudden return revive the old feelings, the good and the bad.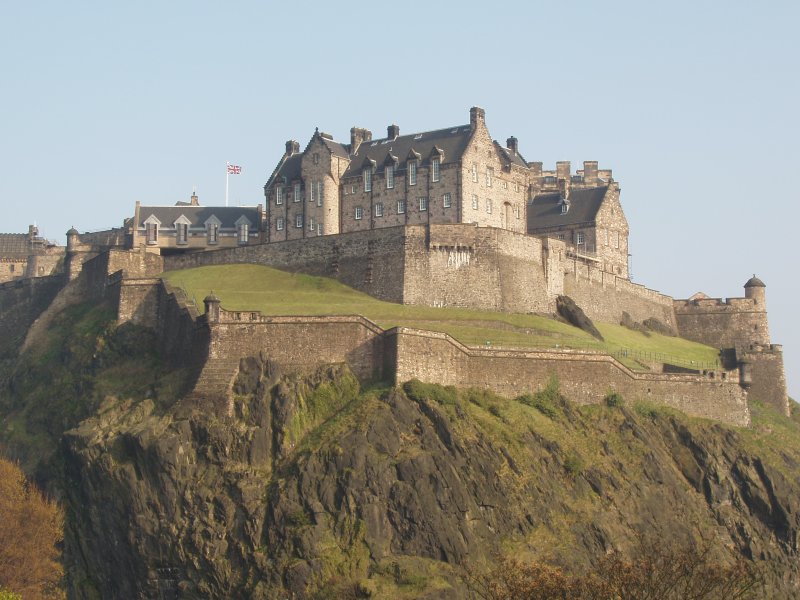 Image Source (CC BY 2.0)
"Should it be this hard, though, Marco?"… Should it hurt this much?"
"I don't know. I don't know what the rules are."
The fourth novel in the "On Dublin Street"-series by Samantha Young picks up six years after Before Jamaica Lane. Besides the novella Until Fountain Bridge, this is the last one of the series I listened to, and unfortunately not as exciting as its predecessors.
We got to know Hannah as a funny witty teenager in On Dublin Street. After she has been pining for Marco ever since Down London Road and throughout Before Jamaica Lane, we finally get her story. She turns out to be an English teacher at a high school offering an adult literacy class in her spare time. She has done her best to erase the memory of Marco ever since he departed from Scotland leaving her with a little bit more than a broken heart. In a couple of boxes, she stumbles upon a few old pictures bringing back old memories. As if the pictures have conjured him, he suddenly re-enters her life – all grown up and reformed begging for a second chance.
The Love of "Fall from India Place"
The story doesn't only deal with two people trying to overcome an obstacle to be reunited. We get the whole history of how the two of them meet, how Hannah falls in love with him as a teenager, Marco's rejection of her because of his insecurities, and what has happened to Hannah after his desertion. The description of the past was too detailed so that I wanted to skip ahead sometimes. Hannah and Marco meet again after four years of separation. Marco immediately tries to win her over, but he is confronted with a lot of Hannah's heartache, some of which isn't revealed until almost at the end of the audiobook. Good thing that Marco is a patient guy willing to try again and again to persuade his girl of his sincerity. On the other hand, he isn't present a lot so that we're often stuck with Hannah's thoughts. Hannah and Marco have such a sad history that it is really touching to witness the obstacles they have to overcome, and I admit to enjoying a good heartbreak.
The Narration of "Fall from India Place"
Chloe Lynn narrates "Fall from India Place" with a subtle Scottish accent. I like the way almost every heroine in this series gets her own voice. Lynn's performance of Hannah is too soft for my taste, though. She matches the sad mood of the story but also adds to its slow pace.
The Heroine of "Fall from India Place"
Hannah has been protected all her life. She grew up in a family full of love. So, having to deal with lost love and a near-death experience leave deep marks. She doesn't want to forgive the man that hurt her so much, I get it. It's irrational, but nevertheless believable. However, Hannah doesn't only have to deal with her conflicting feelings toward Marco. His reappearance triggers a confrontation between her and her family, which she has excluded ever since his desertion. The best part of this audiobook is Hannah relearning to trust in herself and her family. I also liked her relationship with Cole and enjoyed him all grown up.
Why read "Fall from India Place"
"Fall from India Place" has a lot of twists and conflict, which make for a compelling story. The beginning is slow-paced but towards the middle it gets interesting, and in the end, you're hooked. If you enjoy your share of heartbreak, family bonds, and a persistent lover fighting for his woman, give this audiobook a shut.
Buy "Fall from India Place":