Genevieve wants nothing more than to live out her life in peace after having been physically and psychologically assaulted for a year. Only the gentle Bowen Montgomery might cause her to change her mind.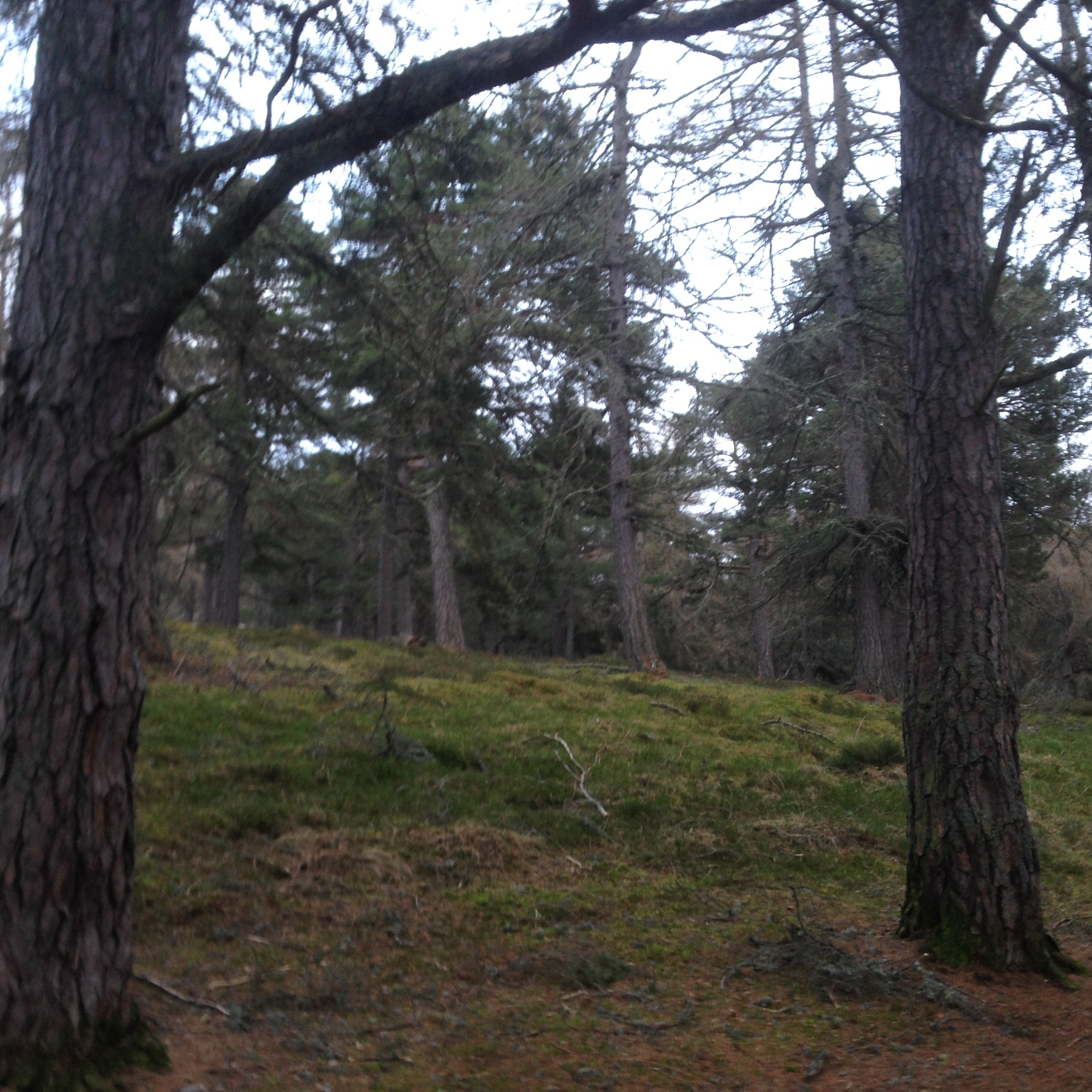 "I love you, Bowen Montgomery. I love you so very much, and that will never change, even when we're old and gray. I thank God for you every single day, and that you came and lifted me from the depths of despair. You showed me how it can be with a man who loves me, and you've shined light on the darkest shadows of my memories."
"Highlander most wanted" is the second audiobook in Maya Banks' "Mongomeries and Armstrongs"-series. I will start to review this novel before the first "Never seduce a Highlander" because this is the way I discovered the series. Don't worry, though, I will keep the spoilers to a minimum.
The couple in "Highlander most wanted"
Genevieve McInnis has been sorely abused and disfigured when Bowen Montgomery meets her for the first time. Her tormentor Ian McHugh is dead. Yet, her torment is far from over. Not only is she despised by the clan who turned a blind eye to her suffering, her shame keeps her from returning into the loving arms of her family.
Bowen wants to help her but is conflicted by the knowledge that Genevieve might have had a hand in the abduction of his sister in law by Ian McHugh. After Genevieve's ordeal, she is in dire need of a hunky man to show her the true pleasure of being loved by a man. Bowen has a soft heart, which is why he champions Genevieve right from the start. He is taken by the contrast between her obvious abuse and her endurance, by the beauty of her face and the scar Ian inflicted upon her. Even when he finds out Genevieve's role in the abduction of his sister in law, he is understanding towards her plight. I would have wished for some understandable anger but Bowen, much like every one of the good characters is a disgustingly forgiving person when it comes to Genevieve.
However, I could live with his gentleness because it draws the traumatised heroine to him. What doesn't make sense to me, though, is that she would feel anything close to arousal after having suffered through the ordeal of being repeatedly raped. This is why I couldn't really relate to the two of them having sex so shortly after her imprisonment despite Bowen wooing her slowly.
The narration of "Highlander most wanted"
Even though I prefer a British accent when listening to historical romance placed in Scotland, I liked the deep soothing voice of Kirsten Potter. I usually prefer female narrators with deeper voices because they bring the male characters to life and lend a certain strength to the female characters. Potter's accents are fine, if not toe-curling, and the rhythm of her narration and the acting of emotions are convincing. I know I suffered alongside Genevieve mostly because of Potter's acting abilities. The sex scenes seem over the top, but that is mostly because I couldn't come to terms with Genevieve feeling any kind of sexual attraction after her rapes. However, Potter could have put more effort into the deaf Eveline. It was said that she talked differently. It would have been nice to hear that in the narration.
The heroine in "Highlander most wanted"
Genevieve is something between a martyr, warrior, and damsel in distress. In the beginning, she holds her head up high not showing her feelings. She shows real skill with the bow and arrow when she kills the father of her tormentor out of revenge. On the other hand, she champions the clan that keeps on insulting and shunning her, even though it would have been understandable if she had taken revenge for them turning a blind eye. She is courageous enough to kill four men, but she runs away from insults counting on Bowen to protect her. I also wondered why Genevieve never took revenge on Ian McHugh, if she is so skilled.
I much prefer Eveline from the first audiobook in the series "Never seduce a Scot". She hasn't suffered as much as Genevieve. So, her falling in love with Gram makes much more sense to me.
Conclusion of "Highlander most wanted"
I liked the fast pace of the audiobook. Genevieve is confronted with a maelstrom of conflicting feelings. Layers and layers of her time with the McHugh's are revealed and she cannot catch a break. At some point, her suffering gets drawn out, though. It just seems that her misuse is the only thing that keeps the plot going. This is a typical hurt and comfort story with a good ending, naturally. Even though I am unconvinced by the rapid change in Genevieve's fear of men, I still felt with her, crying when she was abused, being angry on her behalf, and feeling hopeful when Bowen starts championing her. All in all, not Banks' best highland romance but still a good series.
Drop me a comment, if you liked this review or have anything else to add.
Buy "Highlander most wanted":