A walk down memory lane teaches Adam how close he was to losing the love of his life.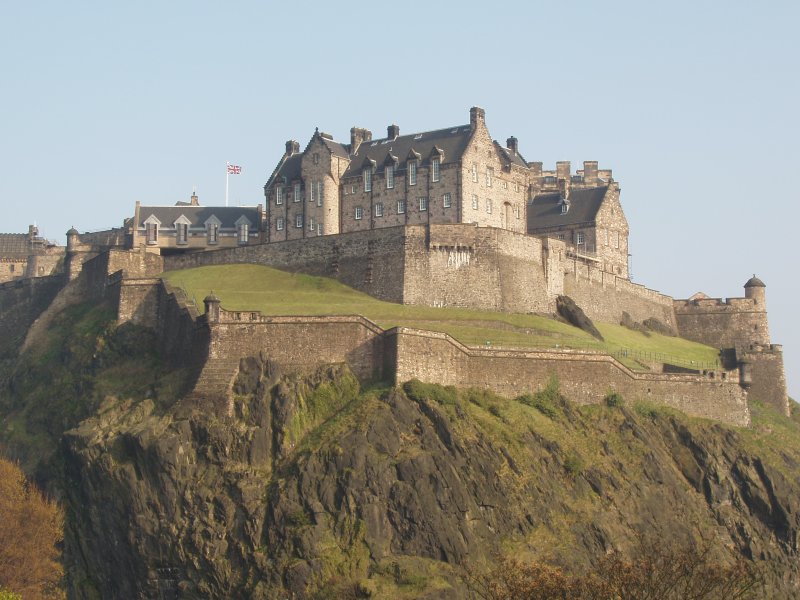 Image Source (CC BY 2.0)
"I want every piece of you. Even the stuff I missed without even knowing I was missing it."
This audiobook is a supplement of the first novel On Dublin Street. Ellie has been in love with Adam ever since she was 10 years old. In On Dublin Street, Ellie is introduced as a cheerful young woman who is nice to everybody and a hopeless romantic. She has been pining for her brother's best friend ever since she was 10 years old. Unfortunately, it takes quite a lot of drama for Adam to give in to his love, thereby risking his friendship to Braiden, Ellie's brother. Finally, together, the two walk down memory lane when Ellie discovers her old diaries portraying the rocky road towards eternal bliss.
Love Diaries up "Until Fountain Bridge"
I admit to having listened to this audiobook last. It is short and doesn't add much to what was already said in the first book. I would have preferred a little more of this novella put into On Dublin Streetinstead of a whole new story. Nevertheless, I was looking forward to Ellie's and Adam's story because their romance was cut short in the first audiobook. Although it is informative to see a few familiar scenes from Ellie's perspective, I didn't get a deeper connection to the characters. Instead of just Adam's comments to Ellie's diary, it would have been nice to know more about his point of view.
The narration of "Until Fountain Bridge"
I get it. Ellie is more of a Scot. So, the switch to a more Scottish sounding narrator like Ruth Hopkins Makes sense. The thing is, I liked the first narrator's Ellie, and so I couldn't get used to Hopkins. However, her performance of a Scottish accent probably sounds more original.
The Heroine of "Until Fountain Bridge"
Ellie is a sweetheart if ever there was one. She gets along with everybody, and the few times she does get snappy only endear her more to me. I loved her in On Dublin Street. I wished there would have been more scenes with her and Joss, apart from those we already knew. The only relationship we learn more about is hers and Adam's, but her ability to change Joss from a scared shitless, distant person into a scared shitless person who tries to overcome her issues in order to help her friend, was what made her special for me. She is smart, compassionate, cheerful despite herself, and really close to her family. All in all, Ellie is a great sidekick. I'm just not sure about her as a protagonist. I honestly felt more connected to her in the first audiobook.
Why read "Until Fountain Bridge"
This isn't to say that I hated the novella. It is short enough to not get boring, and for those who like to know more about Adam's and Ellie's relationship, this is worth an earful. However, you can move on to "Down London Road", "Before Jamaica Lane", or any of the others without missing anything, and those I can truly recommend.
Remarks and comments are, as always, appreciated.
Buy "Until Fountain Bridge":