When Melanie opens a magic box while wishing for a Highlander, she is hurled through time to meet her destiny in form of a sexy Scottish virgin.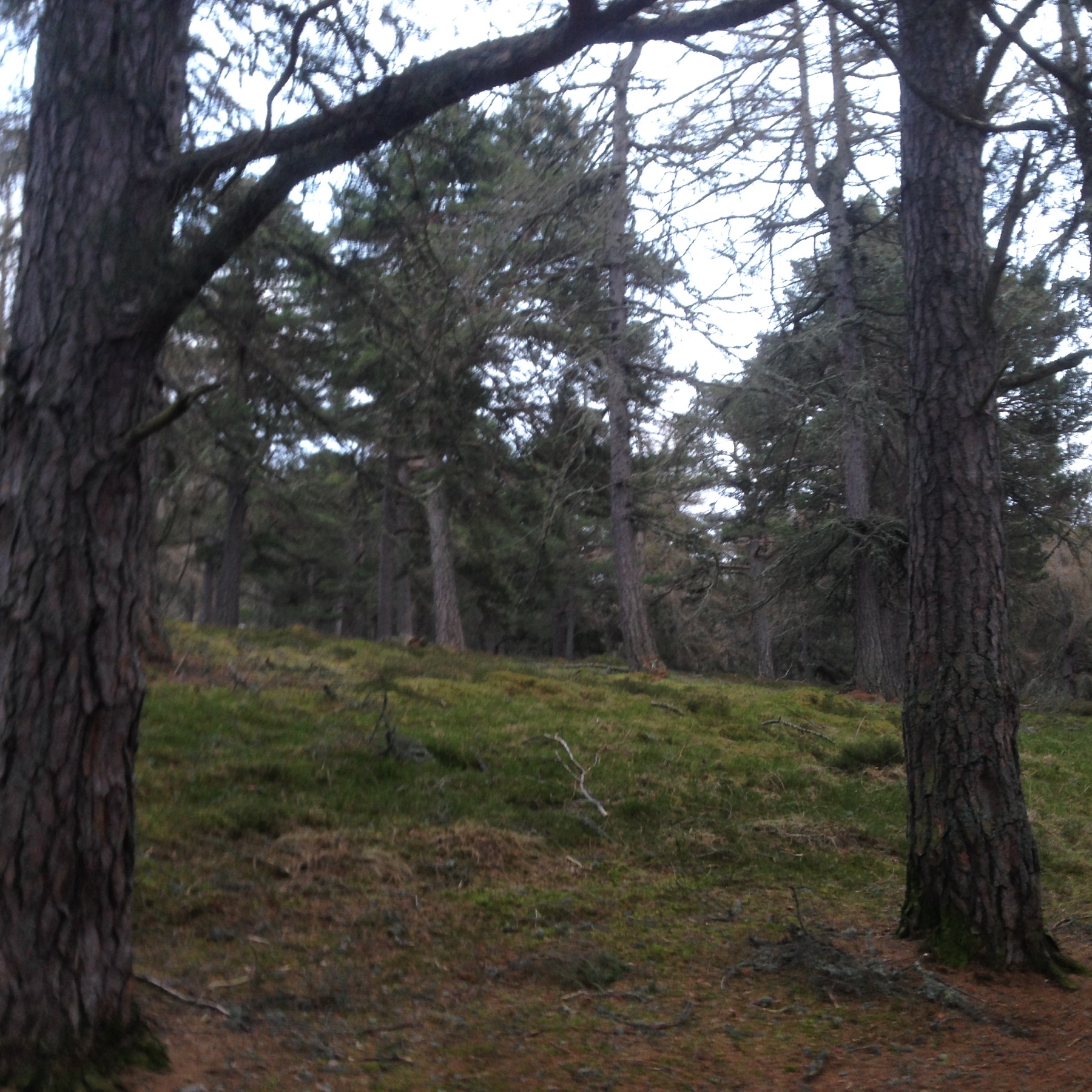 "Maybe I'm crying just a little. (…) Don't worry. Get some sleep." "I canna. My da told me a good husband doesna lay his head down for the night if his household isna in order and his wife isna content."
I was looking forward to reviewing this audiobook because of my first mediocre impression, and how I got swept away within the first hour of listening.
"Wishing for a Highlander" starts off with the pregnant and single Melanie sitting in a café, eating, and reading a romance book. I thought I knew what was coming and prepared myself for a few hours of minor entertainment. My suspicions were confirmed when she's wishing for a Highlander while holding an ancient box, which is how she finds herself amidst a skirmish in 16th century Scotland. However, from there the plot takes a turn. The first Highlander she meets is far from charming and tries to rape her. She is rescued and claimed by the strong yet sweetly innocent warrior Darcy who tries to protect her by marrying her. This doesn't work for very long as it turns out. The superstitious laird finds out about Melanie's box and accuses her of being a witch. Darcy is forced to take Melanie and flee. They seek refuge at another clan. During their exile, they develop feelings for each other until Melanie isn't so desperate to return to her own time, any more.
Falling in love and "wishing for a Highlander"
Darcy is without a doubt one of my favourite Highlanders. Is there anything sweeter than a vulnerable hunk? The first woman he tried to have sex with laughed at his "oversized" member leaving him with the belief that he could never have a wife or bed partner. I loved the way Melanie introduces Darcy to lovemaking convincing him that he is quite able. I liked that he wasn't the accomplished lover right from the start. In fact, none of the men is until Melanie teaches them about foreplay. The sex is made even steamier because Darcy doesn't have a clue about pleasuring a woman and has to be shown by his wife. In some novels, I skip the repetitive sex scenes, but the vulnerable sweetness of Darcy combined with a woman who knows what she wants, make for a sexy combination.
The main obstacles are Melanie's wish to return to her own time as well as Darcy's obsession with his large digit. I must admit, although I liked Darcy, I never listened to an audiobook with a protagonist who is quite that obsessed with his penis.
The narration of "Wishing for a Highlander"
The narrator Marian Hussay was easy on the ears. She did a good job of expressing the characters emotions and personalities. I really felt with them and especially the steamy scenes were toe-curling. She could work on her Scottish brogue, though.
The heroine in "Wishing for a Highlander"
Melanie is a self-assured character comfortable in her own body, especially since she's pregnant. Well, she needs to be because a squeamish virgin in combination with the insecure Mr. Overlarge wouldn't have made sense. I like the way she doesn't fall for Darcy right from the start, although she doesn't waste time, either. Apart from her sexual aggression, she plays no active role in the plot. Her greatest accomplishment is to introduce Scottish men to foreplay. Other than that, she is quite passive. It also seems a little odd that Melanie is supposed to work with ancient Scottish artefacts, yet knows nothing about the 16 century Scotland she is thrown into.
Darcy, on the other hand, overcomes his penis complex, persuades his wife to stay with him, kills two of his clansmen, and even learns to drive a car without much more than a description. Quite the guy, ha?
Why read "Wishing for a Highlander"
All in all, "Wishing for a Highlander" isn't the most historically accurate novel, but a sweet time travel about starting a new life and not as stereotypical as I thought in the beginning. If you are looking for more Scottish time travel romances, check out Beyond the Highland Mist, The Highlander's Touch, and Kiss of the Highlander by K. M. Moning.
Sounds like a listen for you? Drop me a comment below.
Buy "Wishing for a Highlander":