Iain Maitland would never have thought to fall in love with an English lady, and this lady harbours a special secret.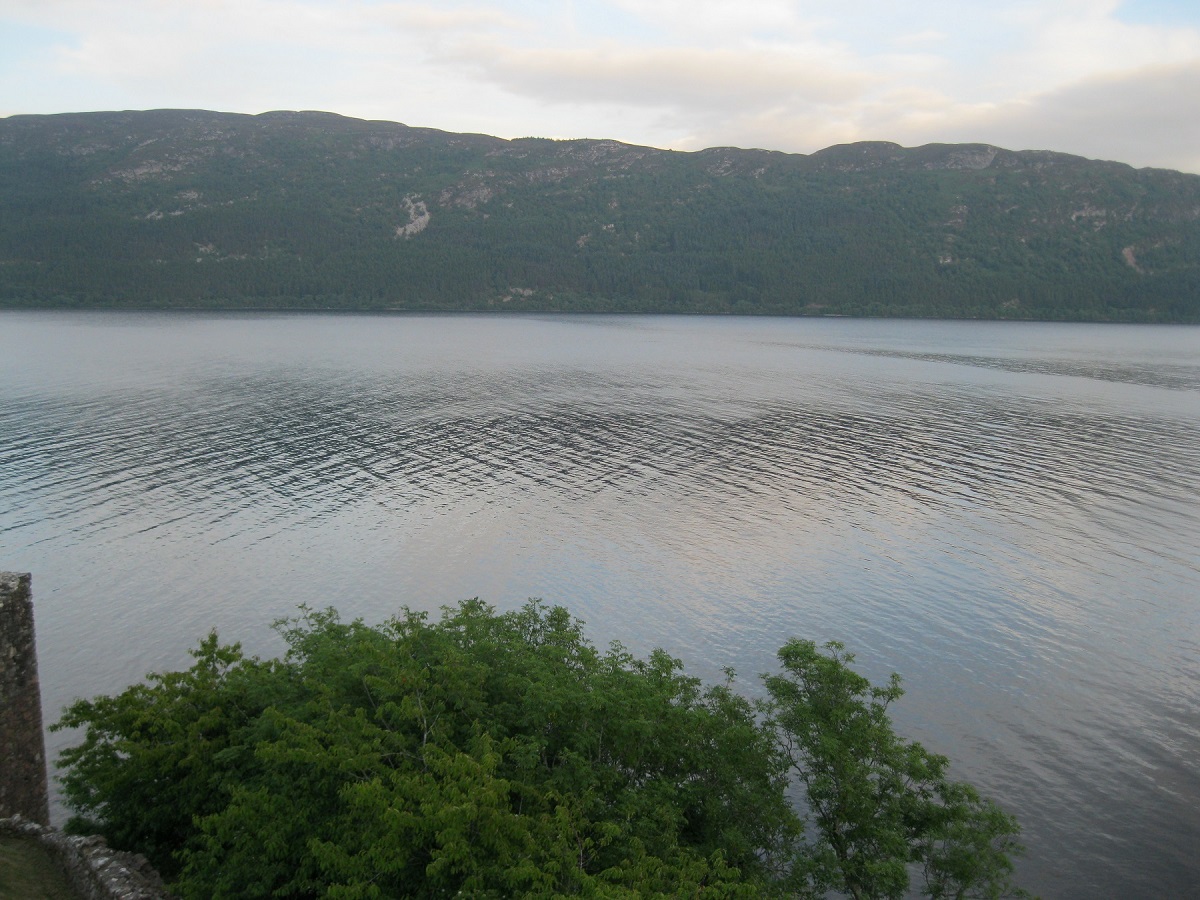 "How long do I have to consider this proposal?"
"You're sleeping in my bed tonight. I thought you might want to be married first." He was smiling. She never stood a chance. She realized that now. Lord, she did love him."
This is the first audiobook in Julie Garwood's highland's lairds series. Here's a historical romance filled with wit and humour, men, who believe themselves to be above the opinion of women, and women, who ignore their husbands demands for obedience.
The English Lady Judith and her Scottish companion Frances Catherine have been friends for all their lives. When Frances Catherine sends for Judith to assist her during what she expects to be a difficult birth, Judith doesn't hesitate, much to the surprise of Iain Maitland and his men. They have come to escort Judith to the highlands, where Frances Catherine is living with the Maitland clan. Expecting resistance on Judith's part, Iain and his men are astonished to find her waiting for them and more than willing to leave her uncle's home.
Initially, Judith has to endure the distain of the highlanders because she is English, but she doesn't have to wait long to conquer their hearts with her kind and generous demeanour. Even before they arrive at the Maitland's keep, the sassy English lass has grown on the intimidating highlanders, especially Iain. At the Maitlands, Judith turns out to be a comfort not only for her friend but also for the rest of the pregnant women in need of a caring midwife. However, when Iain finds out about the secret, Judith has kept from him, he decides to marry her to protect her from harm. However, this doesn't make the danger disappear.
A clash of wills and love
The main conflict between Judith and Iain is based on Judith being English. AS soon as they meet, Iain is attracted by Judith's willingness to travel a long distance with strangers to help a friend, her sassy personality, and her innocence. Furthermore, she isn't perturbed by the hugeness of this grim looking highland laird and doesn't feel intimidated neither by his commanding demeanour. nor his forbidding posture.
Her disobedience and his bossiness soon lead to a clash of wills. Iain is used to barking out orders and expects them to be followed. The way Judith tries her best to find a way around every order issued by Iain is simply hilarious. Still, there's something adorably soft about this highland warrior. He cares about Judith's opinions and encourages her to make changes, if she truly feels it is important. Of course, there is the usual stereotype that a warrior shouldn't fall in love. In fact, Iain marries Judith because he believes her to be in danger, but that changes as soon as his wife is threatened.
This is no steamy erotica. Since Judith is a virgin, Garwood portrays her understandable fears convincingly. There are, however, plenty of love scenes, afterwards, which are, if not swoon worthy, at least full of romance.
The narration of Garwood's The secret"
The narrator of The Secret" is Susan Duerden, who also read plenty of other historical romances. She has the ability to make the dialogues sound vivid and humorous. I liked the husky sound of her male characters and the innocent, yet sassy tone of her female characters. My favourite voices, however, are those of the old council members. Even though they are cranky old men at times, she makes them sound adorably childlike. However, the narrative parts are a little bit drawn out. For example, it takes Garwood one hour to introduce and set the scene for the story, and the narrator's sing-song way of reading those parts doesn't make them more enticing.
The secret of a sassy English lady
Judith is a female lead I could identify with. She shows strength and determination when she leaves her home to support her friend. She also tries to overcome her fears of failing every time she helps at a birthing. The best part about her is that she defies the high-handed manner of the handsome highland laird. To be sure, she often does it unintentionally, but that only makes it funnier.
Historical accuracy in Garwood's The Secret
Garwood has been criticised for the lack of historical accuracy in her highland's lairds series. This story is supposed to take place in the 12th century. Yet, the highlanders are wearing a kind of plaid, which has first been mentioned in the 16th century. Still, I find almost everything I am looking for in a highland romance: a handsome highlander, a sponky female lead, tight ties among the clan, kilts, and lots and lots of alpha male vibes. So, I can't complain too much. True, there isn't much action going on in the plot. No truly awful villains disturb the couple's union. This is a simple, light-hearted, funny, yet witty story with a lot of heart. If you appreciate that, I also recommend the next two novels in the series ("Ransom" and "Shadow Song"). There's a little bit more action to be found there, especially in the second audiobook, which also happens to be my favourite in this series.