Shannon is done with dating bad boys after surviving an abusive boyfriend. Too bad that her new boss is looking very much the bad boy. However, Shannon is about to find out that you can't always judge the book by its cover.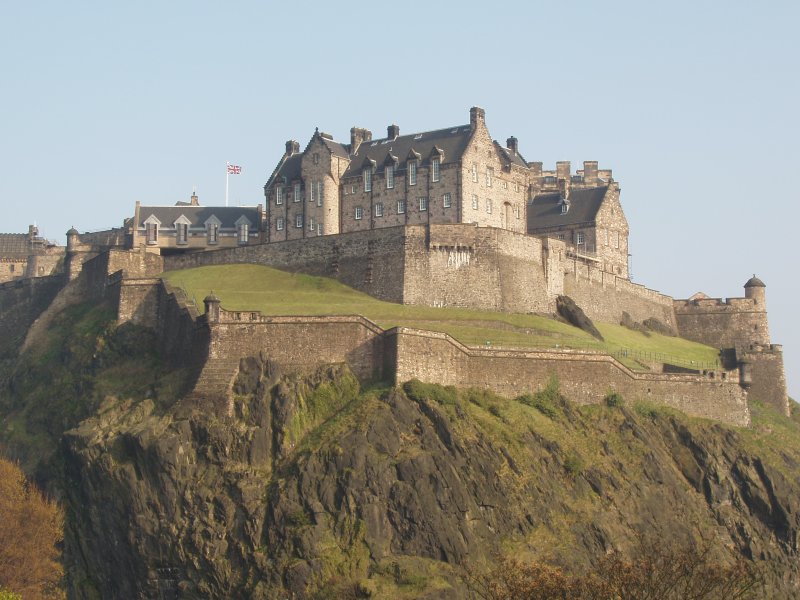 Image Source (CC BY 2.0)
"Are you a hero, Cole Walker?"
"What is a hero, really?"
"I suppose it's someone that saves people."
"Yeah, I suppose it is."
"So, do you save people?"
"I'm only fifteen. Give me a chance."
Shannon and Cole met as teenagers, after a streak of traumatic events, Shannon has developed a strong dislike for bad boys. She escapes to Edinburgh desperately looking for a new start. To her dismay, she is immediately drawn to good-looking tattoo artist Cole whom we got to know in the previous audiobooks Down London Road, Before Jamaica Lane, and "Fall from India Place". He is all grown up now with plenty of sex appeal, muscles, and tattoos. Despite his appearance, Cole isn't the bad boy Shannon believes him to be.
Surviving an abusive boyfriend by falling in love
Having followed Cole's path throughout the last three audiobooks, I was delighted to hear his love story. His childhood was less than idyllic before his sister Jo fell in love with Cam in Down London Road. Surprisingly, he turns out to be a decent guy, loyal to his family and friends, faithful to girlfriends, not to mention an acceptable lover. Shannon is too busy judging Cole to look behind the sexy bad boy exterior. Surviving an abusive boyfriend have left her wary of repeating her mistakes. By the time Shannon finds out about Cole's true nature, her previous rejections have left him cautious of her character. This is one of my favourite couples of the series. There is so much sexual tension between the two of them. Through Cole and his friends, Shannon learns to trust and tackle her past. They bring out the best parts of each other, in bed and outside.
The Narration of "Echoes from Scotland Street"
I liked Elle Newlands' performance. She has a slight Scottish brogue, which, considering that Shannon from Glasgow is telling the story, fits the overall setting very well. The sex scenes are a little overdone, but still hot. I especially liked her narration of the cranky tattooist Ray. She manages to breathe life into the bitchy yet loving character. Same goes for all the others. They're both well-written and well-narrated lending a complexity and reality to the story the other books in the series cannot compete with.
The Heroine in "Echoes of Scotland Street"
It's tragic that Shannon and Cole met when they were 15, and she has had such bad luck ever since they parted. Throughout the novel, we find out that she is a strong character, not dependent on anybody. She has fought hard for standing on her own feet, surviving an abusive boyfriend who tries to rape her. Her insecurity keeps her from trusting Cole as she would have done at 15. Yet, she overcomes a lot of her insecurities during the audiobook. This is the story of her way to find herself again.
Why read "Echoes of Scotland Street"
You should listen to "Echoes of Scotland Street" if you have fallen in love with Cole and want to know his love story. This is a story about being accepted by people you love, which doesn't necessarily have to be your own family. It's also about leaving your past behind and, learning not to judge a book by its cover, and the heartache of trusting a new love. I love this audiobook all the way through.
What do you think about "Echoes of Scotland Street"? Drop me a comment below!
Buy "Echoes of Scotland Street":