Connor marries Brenna to insult his arch-enemy. While his eyes are set on revenging his father's death, the clumsy English lady tries her best to turn a forced marriage into true love.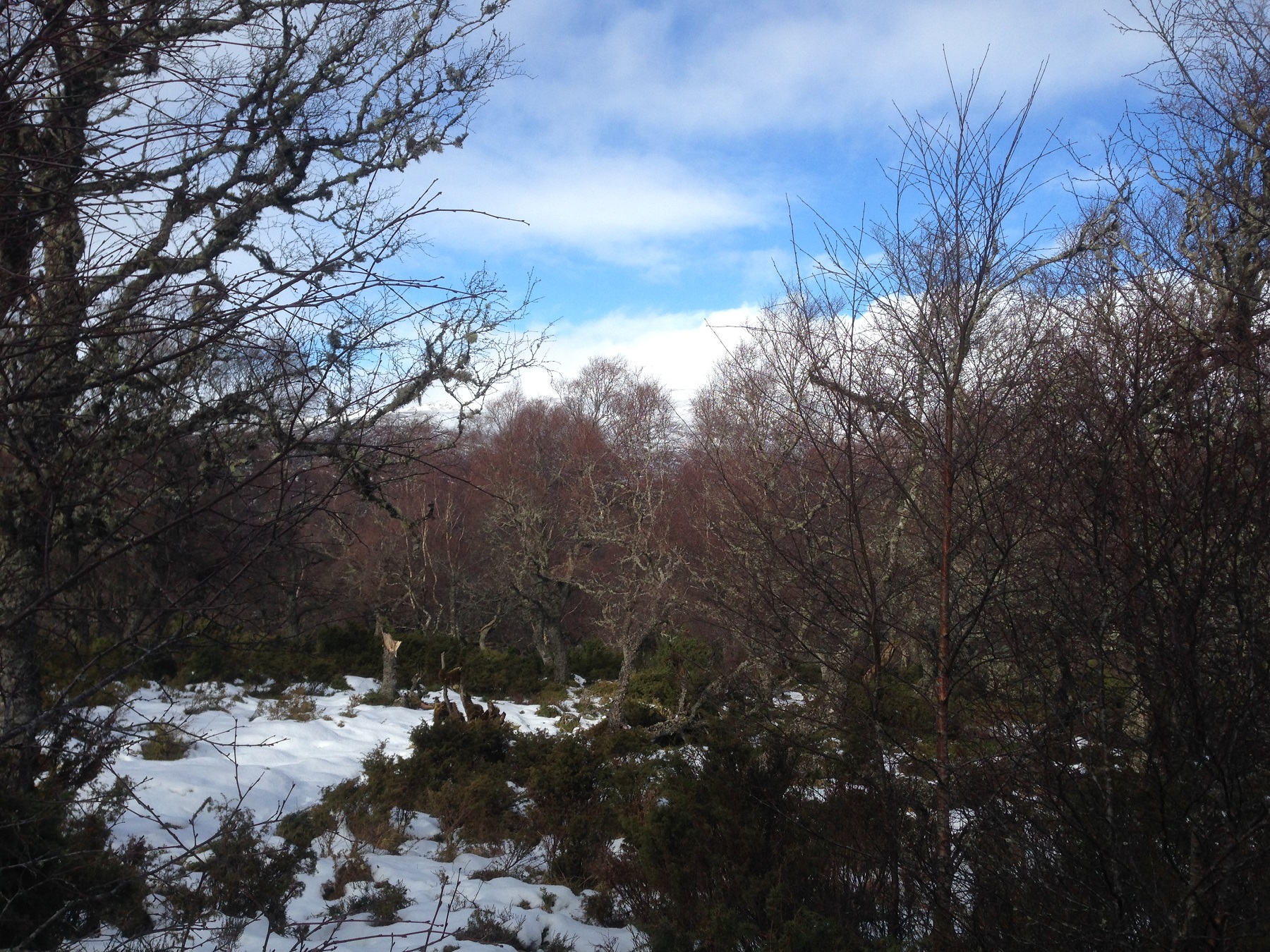 "He held her gaze steady while he summarized her promises. "She will honour me, protect me, obey me only when she believes I'm being reasonable—but I shouldn't hold out hope that that day will ever come—try to love me before she's an old woman, and I'd better get it straight in my mind that she will respect me until or unless I do something to prove I'm not worthy, and God save me then. Have I left anything out, Brenna?"
Connor MacAlister is the young laird of his clan. His sole purpose in life is to fulfil his father's dying wish: To find the traitor responsible for his clans near distinction and to kill the MacNair's laird, his arch-enemy. When he finds out that Brenna, a woman who proposed to him when she was but a child, is about to marry the cruel MacNair, Connor takes her infantile proposal as an excuse to steal her away and enrage his foe in the process. Although Brenna falls in love with Connor almost right from the beginning, she encounters difficulties in adjusting to the life with the MacAlisters. Her position as wife of the clan leader is constantly undermined by Connor's stepmother. During the course of the story, she has to overcome her disapproval, her brother in law's advances, and Connor's cold attitude before she can turn her forced marriage into true love.
How to turn a forced marriage into true love
Brenna knows what she wants: Connor's approval and most of all, his heart. Both turn out to be difficult to obtain, though. Conor's mind is preoccupied by thoughts of revenge and honour. He is mystified by Brenna's outbursts of anger whenever he has unintentionally behaved cruelly not understanding her love for a family that keeps forgetting her. Still, in his own way, he shows her that he loves her. He buries her horse, he swipes her up into his arms when she's convinced he doesn't care for her at all, and he is scared for her life when she falls off his stallion. Although Conor needs to get used to his wife, he admits to himself that he would never let her leave him, right from the start.
Brenna's attempts to make her husband's keep more inviting, are constantly undermined by Connor's stepmother. She represents the greatest obstacle for the couple. Her, that is, and Connor's stepbrother. The first one constantly criticises Brenna's attempts. The other tries to force her into his bed. Neither fact is noticed by Connor, who is away most of the time. There's a lot of potential for Connor to step up and rescue his wife. But he never even notices what is going on leaving Brenna to fight for herself. He hasn't got to do anything to win Brenna over. I am not a fan of damsels in distress stories, but a bit of rescuing and cherishing the woman you love doesn't hurt in any highland romance.
This audiobook is narrated by Heather Wilds . She reads with a nice British accent as you would expect from a historical romance placed in Scotland and England. Her highland brogue is better than Rosalyn Landor's who narrated the first book in the highland fiancées series. That's why Connor and Alec, whom we know from The bride, are more convincing in The Wedding. Nevertheless, I prefer Landor's performance, mostly because her male characters sound manlier. To my mind, Connor sounds a lot more like a teenager than a grown man. For the sake of consistency and because I prefer Landor's voice and accent, I would have liked her to narrate the second audiobook, as well.
Turn a forced marriage into true love, again
There are some similarities between this audiobook and The Bride. Both heroines are English, come from families that misuse them in a manner of speaking, and end up with a Scottish laird that needs persuasion to fall in love with them. I enjoyed the reappearance of Jamie and Alec in this story. I loved to know what has become of them. watch them with their children and witness their continuous love for each other. Like Jamie, Brenna is a strong heroine, who is independent, stubborn, and strong. She is not intimidated by Connor nor his men. The reason why I prefer her to Jamie is because she is not as accomplished. She doesn't use the bow and has no talent for healing. But she teaches herself to ride bare back, thereby falling of more than once. In this way, her clumsiness and tendency to lose her possessions are more convincing and cute than Jamie's poor sense of direction used to be. All in all, I much prefer a heroine with flaws like Brenna, who is persistently trying to improve.
Garwood's highland fiancées series
If you liked The Bride, you will probably like The Wedding, as well. Garwood's heroines are always full of wit, unintended humour, and a streak of independence. Her male leads vary usually from sweet, and reluctantly compassionate to opinionated, neglectful, and downright mean. At times, they are all of those things. They are no great heroes, although they are described as fierce and murderous when confronted with their enemies. But they are likeable giants when you get to know them. Some people insist that you should read < href="https://highlandlisteners.com/perfect-cinderella-love-story/">The Bride before The Wedding, but I don't think it is necessary. Yes, Jamie and Alec reappear in this audiobook, but there's nothing said about them that makes the listening of The Bride after The Wedding less enjoyable. Neither do you miss anything crucial to this story. If you like audiobooks, in which the heroine turns a forced marriage into true love, in which the heroine has to conquer the heart of her highlander, thereby overcoming one obstacle after another, give "The Wedding" and "The Bride" a go.
Did you like this review? Please leave a comment below.