What would you do if your imaginary boyfriend turns real? Marry him, of course.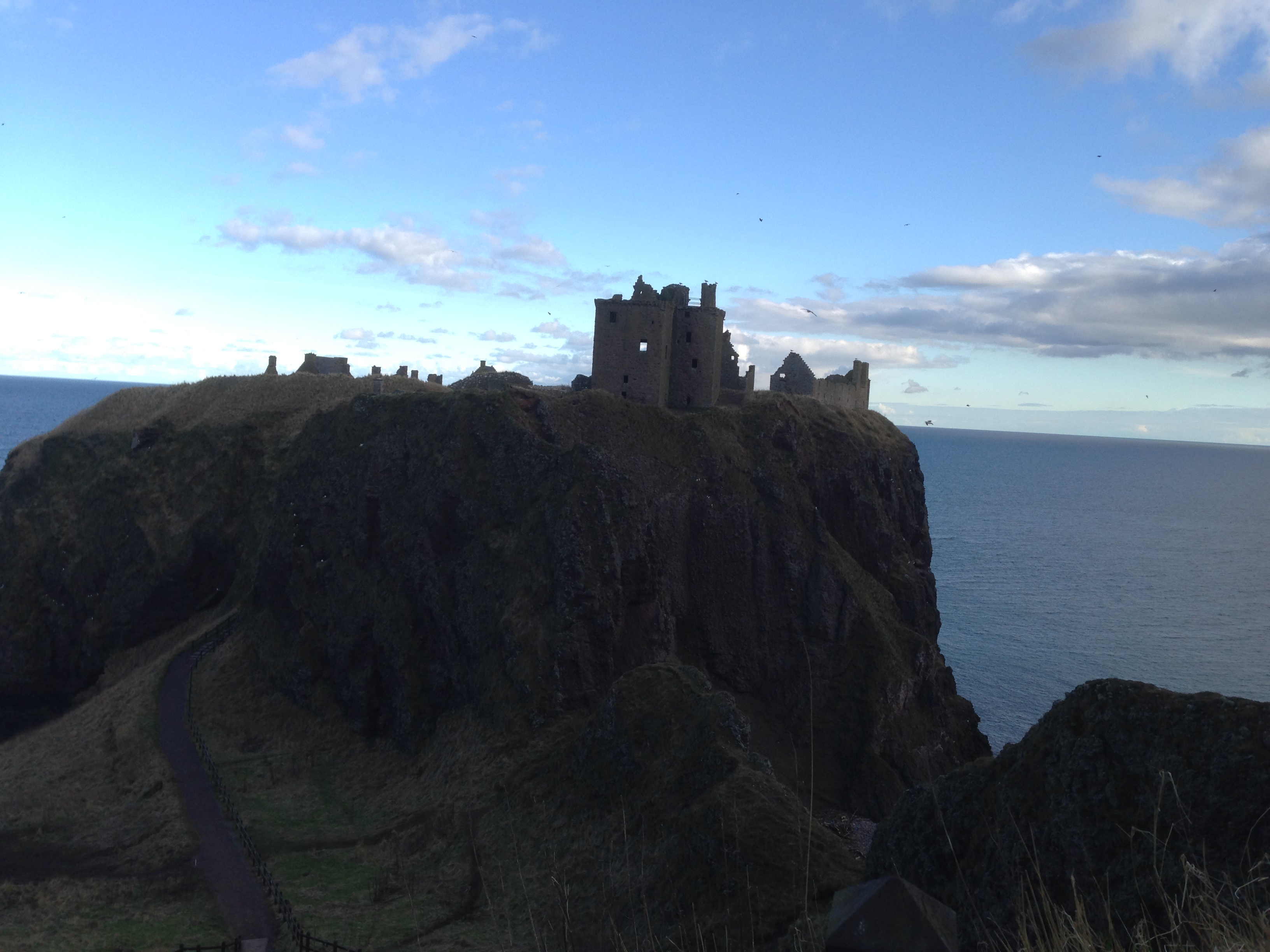 "I'm Captain Logan Mackenzie. I received every last one of your missives, and despite your best attempts to kill me, I am verra much alive."
He propped a finger under her chin, tilting her face to his. So, she would be certain to hear and believe his words.
"Madaline Eloise Gracechurch… I've come here to marry you."
"When a Scot Ties the Knot" is the third book in the "Castles Ever After"-series by Tessa Dare. You can dive right in without having read the other ones.
As a sixteen-year old girl with plenty of social anxiety, Maddie decides to avoid the hunt for a husband by inventing a suiter. For years she makes up letters to an imaginary Captain Logan Mackenzie until she decides to end the charade by killing him off. However, her peaceful life of drawing nature in a remote castle in Scotland is disrupted when her imaginary boyfriend turns real. Logan Mackenzie is a former captain in the army who received all her letters and strives to blackmail Maddie into marrying him.
Maddie's imaginary boyfriend turns real
I loved the beginning of the story. Maddie's letters to her imaginary boyfriend are hilarious and I loved the scene when he turns out to be real. Maddie and Logan don't fall in love right away. At first, Maddie tries her best to get rid of the unwanted husband while Logan is simply bend on creating a place for him and his soldiers, who lost everything in the war against Napoleon. The dialogues between the both of them are full of sarcasm, witty comebacks and sensuality. And if they sound very contemporary at times, I didn't mind. What I did mind was their prolonged union. Whenever they get close something comes up and they don't accomplish the deed
The Narration of "When a Scot Ties the Knot
Carmen Rose Reads with a Wonderful English accent that lends humour to Maddie's self-ironic voice. She also does a great job with the side characters. I especially liked the narration of the ever-forgetful Grant. A nice Scottish brogue tops off the narration. I definitely recommend the audiobook version. The only criticism I have is the voice of Aunt Thea. I imagined her to sound much more like an old diva.
If an Imaginary Boyfriend turns Real, the peaceful Life is Over
Maddie is the heart and soul of the story. She's talented and smart when it comes to drawing nature, has lobsters as pets, and never leaves a comment unanswered. In short, she has the feel of a very modern woman, not of a virgin of the regency era. On the other hand, her social anxiety and awkwardness make her very relatable. I am disappointed that the appearance of Logan leads to Maddie consequently compromising her dreams, though.
Why Read "When A Scot Ties the Knot
All in all, I liked this audiobook immensely because of the humour and the setting of an imaginary boyfriend turning out to be real after all. I also like a story where the wallflower becomes the object of desire. Throw in a Scottish brogue and I'm hooked.
Buy "When A Scot Ties The Knot":